Recently it was announced that Jena Malone (Hunger Games: Catching Fire, Sucker Punch) has been added to the cast list of Zack Snyder's highly anticipated Batman v. Superman. The word on the rumor mill is that she will be joining the cast as Ben Affleck's sidekick Robin. Various internet source predict Carrie Kelly. Here is my list of 5 characters I would rather see her play.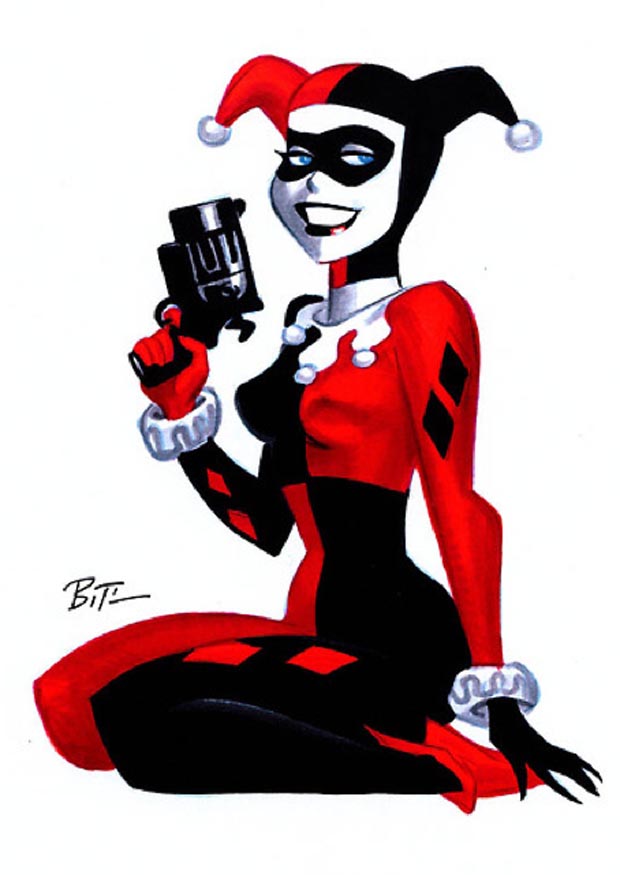 #5 Harley Quinn
I am perfectly aware that this is an extreme prediction. Mostly due to the fact to do Harley Quinn right you need the Joker and for now it seems that Warner Bros. is extremely tentative about making that casting decision. With the Suicide Squad Movie announced to be released directed by David Ayer, and the popularity of Harley spreading like wildfire however, her appearance on the big screen can't be too far away. Malone has already previously proven her ability to portray both mentally unstable and playful so she would be a great fit!
#4 Mercy Graves
Mercy Graves is Lex Luthor's lethal assistant. There are several versions of Mercy through out the Superman series but the one this they all have in common is that she he a force to be reckoned with, as is Malone. Her portrayal of Johanna Mason in Hunger Games proves she has no problem with kick-ass fight sequences. Jesse Eisenberg has already been announced as Superman's nemesis Lex Luthor, and Malone playing his pernicious partner would be a great match up against Batman and Superman.
#3 Livewire
Fans of Batman: The Animated Series may remember Livewire from the unforgettable "Girls Nite Out" episode. She teams up with our favorite female Gotham villains, Harley Quinn and Poison Ivy, against Batgirl and Supergirl. She is a high voltage killer with the ability to redirect and manipulate electrical currents to cause maximum destruction.
#2 Barbara Gordon
Barbara Gordon is probably the most well known Batgirl. Daughter of police commissioner Jim Gordon, she is a smart detective, adept at computer sciences and criminal profiling. It is well known that in the later years of Batman Comics, Barbara is better known as The Oracle due to the fact that she is confined to a wheel chair from a bullet through the spine from The Joker in
The Killing Joke.
DC however has disregarded this plot point before so maybe they are willing to do it again for the big screen.
#1 Stephanie Brown
A lot of the reports coming out after the casting announcement of Jena Malone suggest that she may be playing Carrie Kelly a Robin whose crime fighting days were extremely short lived. This is why my first choice for Malone in the upcoming movie would be Stephanie Brown. Brown also spent a great deal of time in the Robin costume and as well as later filling Barbara Gordon's shoes as Batgirl. This gives Jena Malone options for later DC and more specifically Batman features.
Well only time will tell what DC and Warner Bros. has in store. My hope is that it is one of the 5 above.