Posted by Justin D Williams
Hot Topic today announced a colorful collaboration from Lisa Frank, the iconic brand best known for its bright whimsical stickers and stationery, and Nickelodeon's equally iconic sea sponge, SpongeBob SquarePants. The Lisa Frank x SpongeBob collection features a mash-up of popular characters from the worlds of Lisa Frank and SpongeBob SquarePants, including Hollywood Bear™, Markie the Unicorn™, Patrick Star and SpongeBob himself. The assortment includes tie-dye tops for guys and girls, a holographic rainbow drawstring bag, brightly colored dad cap, limited-edition button set, stickers and more! Prices range from $5 - $35 and is available now exclusively in Hot Topic stores and online at hottopic.com.
"SpongeBob is an energetic and optimistic character that squarely connects with the energy and vibrancy of the Lisa Frank brand. Along with our retail partner, Hot Topic, it's a match made in rainbow heaven!" says Lisa Frank.
"Pop culture icons SpongeBob SquarePants and Lisa Frank unite for the first time in a collaboration that nostalgic dreams are made of," adds Jose Castro, SVP Fashion and Lifestyle Licensing and Global Collaborations, Viacom/Nickelodeon Consumer Products. "Fans of all ages are going to love this imaginative collection of apparel and accessories which is only available for a limited time at Hot Topic."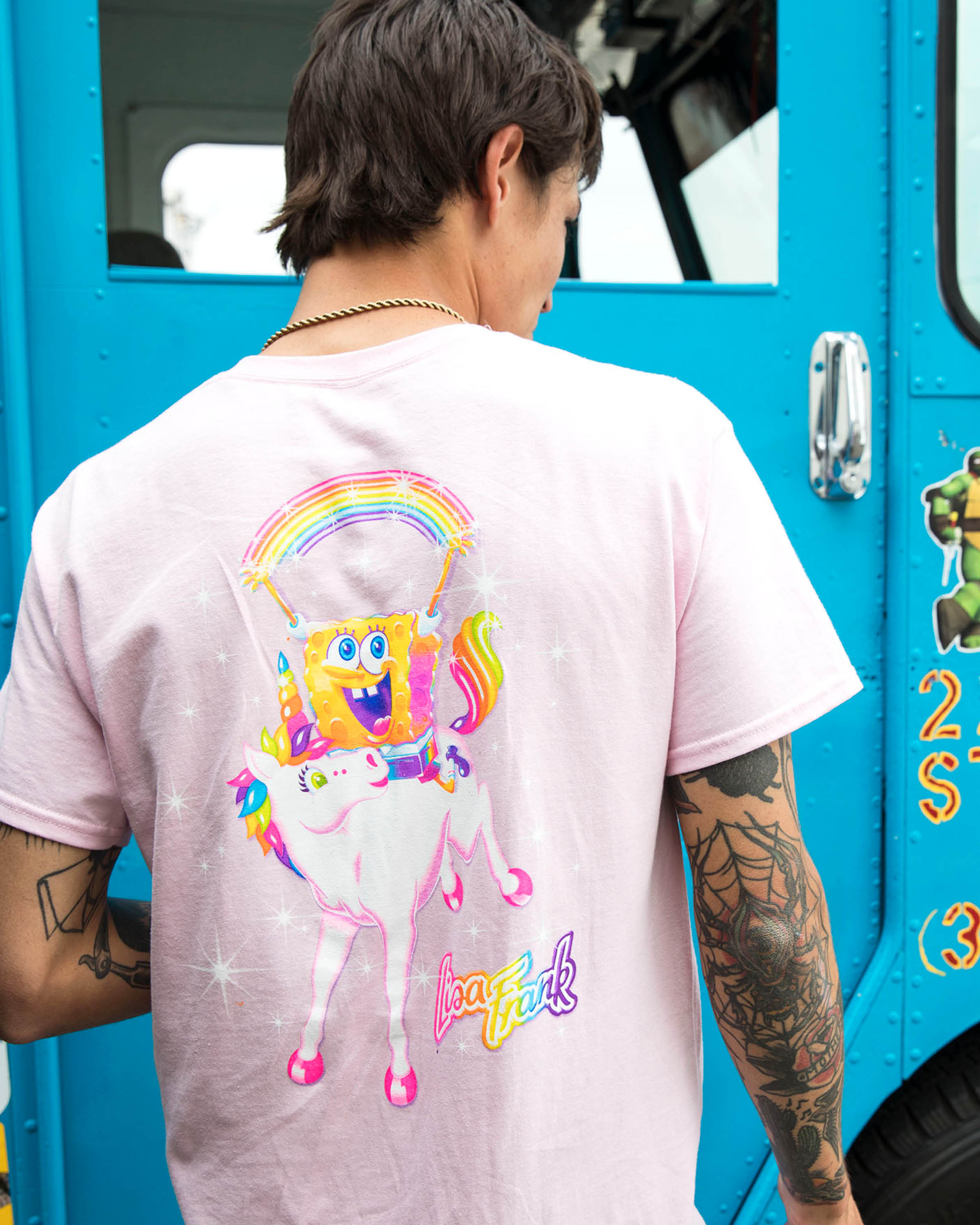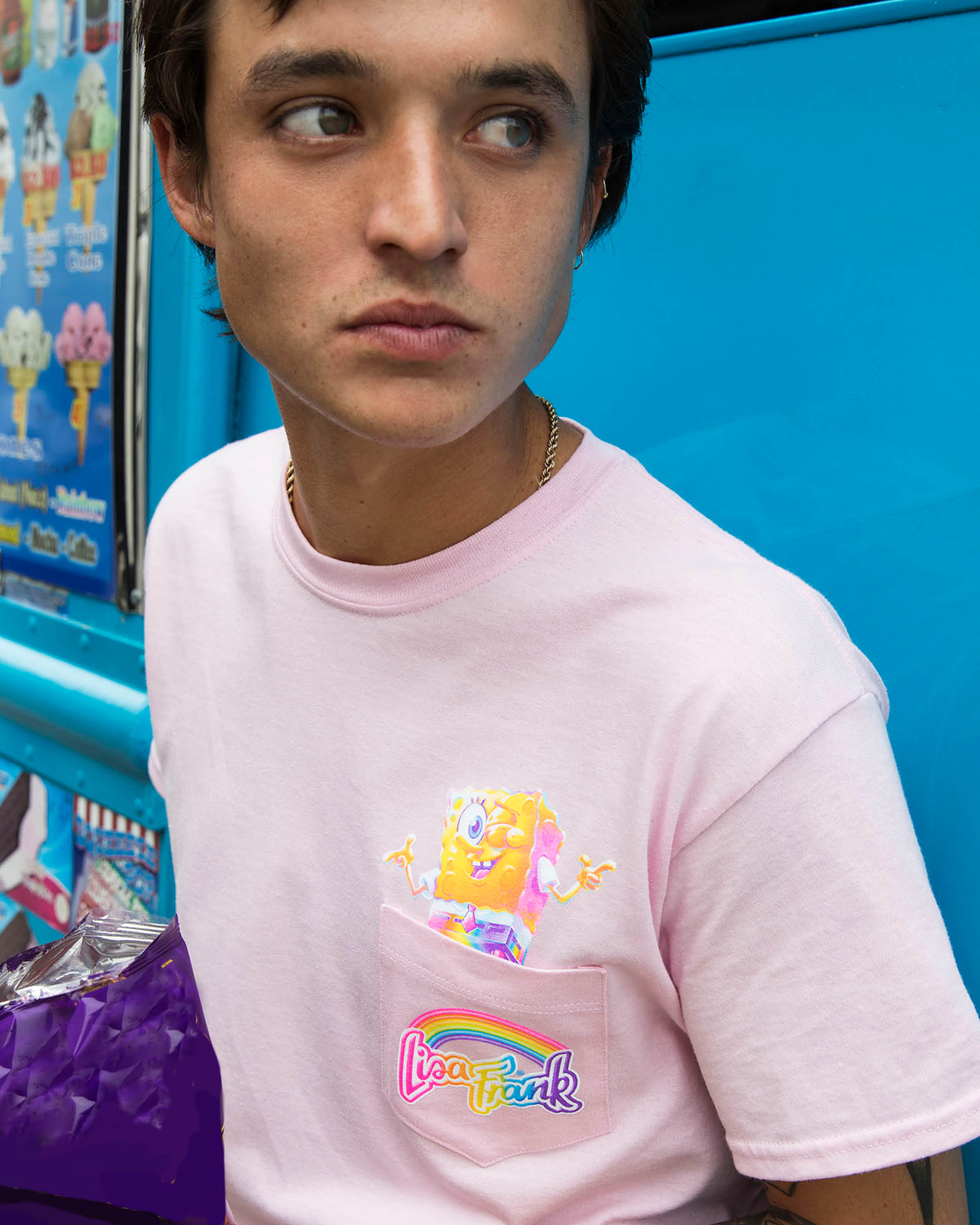 The Lisa Frank x SpongeBob collection for Hot Topic includes:
Apparel
• Lisa Frank x SpongeBob Girls Tank & Shorts Sleep Set, $34.90
• Lisa Frank x SpongeBob Girls Unicorn Pullover, $32.90
• Lisa Frank x SpongeBob Girls Gumball Knotted Tee, $24.90
• Lisa Frank x SpongeBob Girls Krabby Patty Tie-Dye Tee, $24.90
• Lisa Frank x SpongeBob Guys Rainbow Tie-Dye Tee, $24.90
• Lisa Frank x SpongeBob Guys Pink Pocket Tee, $22.90
Accessories & Gifts
• Lisa Frank x SpongeBob Holographic Drawstring Bag, $15.90
• Lisa Frank x SpongeBob Dad Cap, $14.90
• Lisa Frank x SpongeBob 4-count Button Set, $6.99
• Lisa Frank x SpongeBob Sticker Sheet, $6.99
• Lisa Frank x SpongeBob Iron On Patch, $4.90